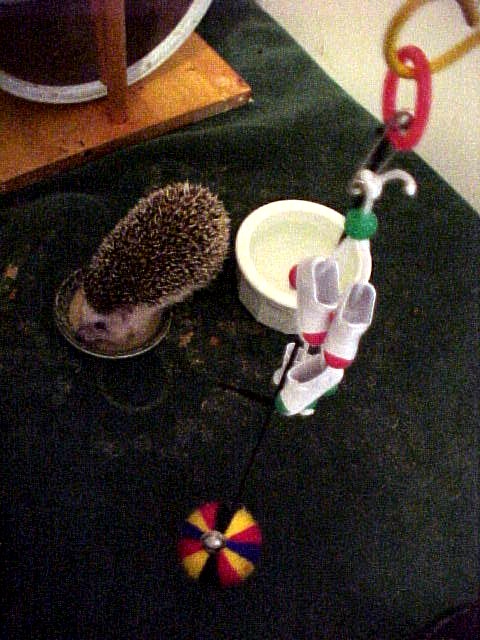 April 19, 2001
Our beautiful hedgehog Murray slipped quietly away this morning while I held her. I found her out of her hedgebag when I woke up, and that is quite unusual ... when I picked her up, she was weak and limp and breathing very slowly. I took her back to bed with Chopper and me and we talked to her until she gradually stopped breathing. Up until three days ago, despite the large tumor on her jaw and her difficulty eating, she remained active and full of energy -- then her weight loss made her very weak. A week ago tonight Chopper and I had taken her out to the church steps next door for evening playtime, and she was feisty and very funny. I believe she chose to go quietly when she could no longer play like she wanted, and I am touched that she waited for me to hold her once more before she went.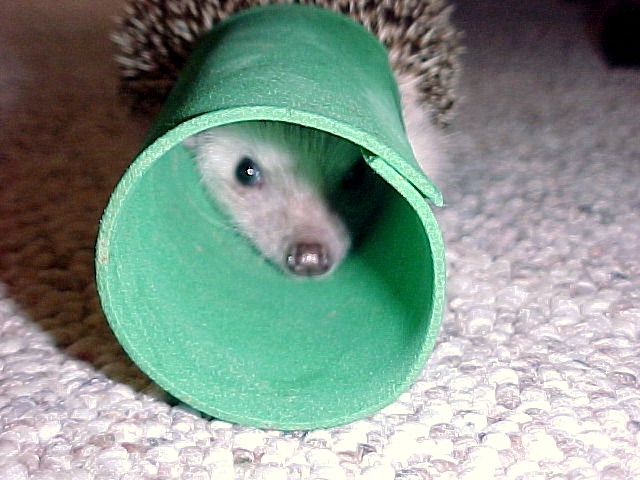 Chopper and I are shellshocked and sad but holding up well. She has been a huge part of our life for four years, and it will be strange to go on without her, but it is good to know that she feels no pain and is strong again. There will be another hedgehog someday -- but not a replacement for Murray. She is unique and irreplaceable, and we will remember her always.
Thank you to all the friends who have read about Murray and shared this special girl with us.
-- Heather